Proprietary Tinofend® Extract is a standardized Tinospora cordifolia botanical formula developed to promote optimal immune health and healthy immune response, and contains a proprietary natural spectrum of Tinospora.
Tinofend® is all natural and derived from Tinospora cordifolia, a herbaceous vine native to India, commonly used in traditional Ayurvedic medicine. Ayurvedic physicians used parts of the entire botanical in their traditional remedies. It is widely consumed in Ayurveda as part of rasayana (rejuvenators), and its Sanskrit name, Amrita, translates to "immortality". Tinofend® Extract is made in our cGMP certified, botanicals-only facility.
Dietary supplements like Tinofend® are not intended to diagnose, treat, cure, or prevent any disease. Please keep in mind that statements may not be applicable in all countries. Claims made on this site are specific to Tinofend®, and make no reference to finished products. Consumers are recommended to check with local legal counsel and/or healthcare professional(s) before making any purchases of products and/or services from our finished product partners.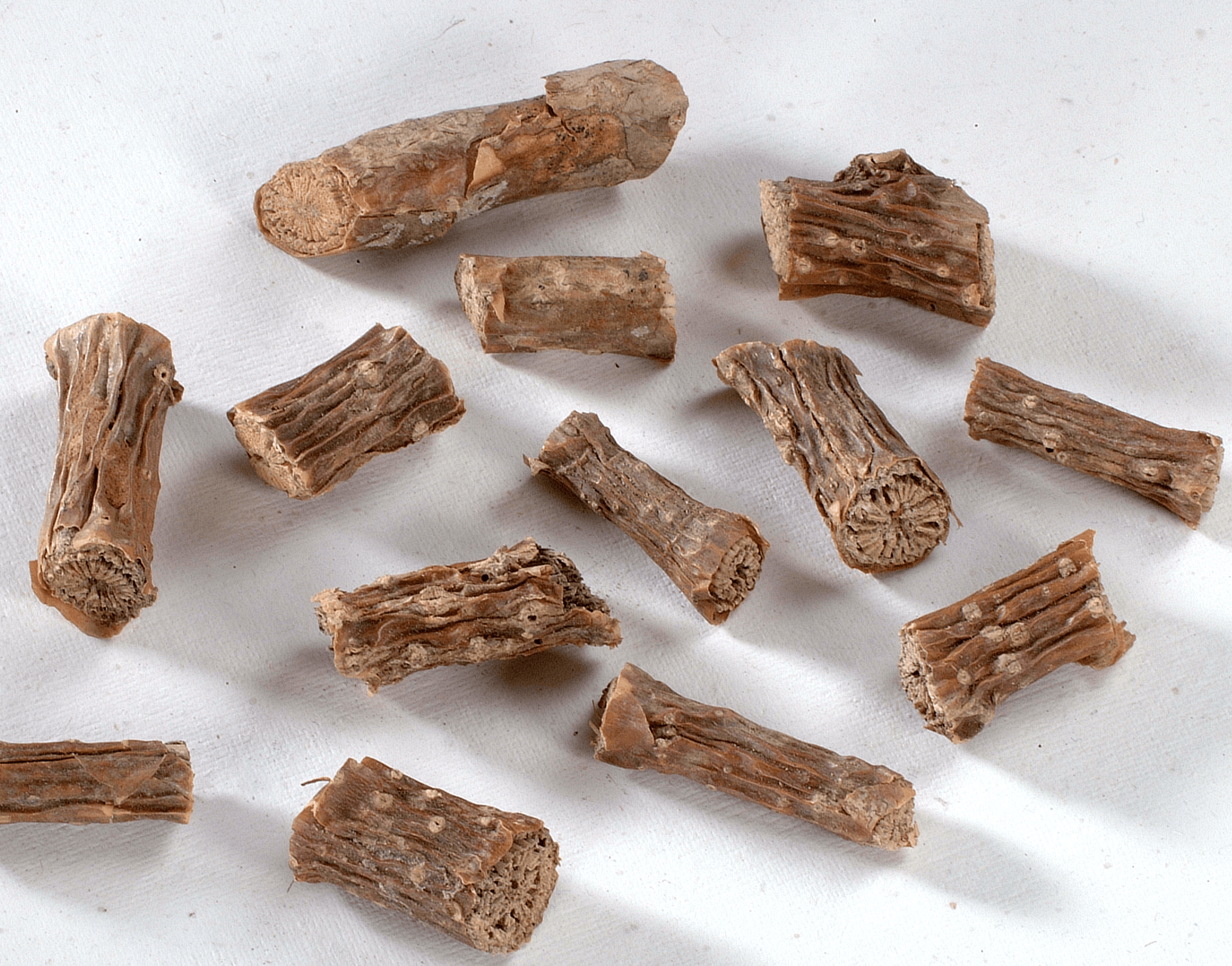 RESEARCH BEHIND TINOFEND®
Representing the natural spectrum of Tinospora cordifolia, Tinofend® Extract is a proprietary, all natural complex containing polysaccharides, components linked to its immune-enhancing properties. Tinofend® is supported by peer-reviewed clinical trials, historic application, and modern safety research with a recommended dosage of 300-900mg/day.
In a double blind, placebo controlled clinical trial, humans taking Tinofend® Extract in supplement form reported significant changes in several immune parameters. Nasal smears were consistent with the clinical findings, evidenced by significant reductions in the number of cells responsible for pollen sensitivity.
A natural spectrum of active constituents, including polysaccharides, particularly alpha-glucans, and polyphenols, are thought to contribute to the immunomodulating properties of this plant. Tinofend® Extract is standardized to contain a consistent amount of polysaccharides, ensuring the product available is the same as what was used in clinical research.
Ready to learn more about Tinofend?