Key Attributes:
Terminalia arjuna extract
Standardized for polyphenol content
Supported by clinical research
Regulatory & Safety:
Excellent safety profile & traditional use
Herbs of commerce volume 2
Meets or exceeds USP/ICH/Prop-65 standards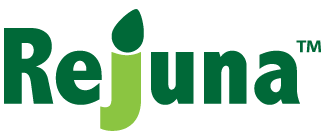 Rejuna® is a proprietary, wild-crafted arjuna extract known to support cardiovascular health and offer antioxidant properties. standardized to polyphenol content, Terminalia arjuna extracts have been shown to offer positive benefits for decreased blood pressure and healthy blood flow. Rejuna® has been sold as a safe, efficacious, clinically supported arjuna extract. Rejuna® has a history of exceeding global regulatory compliance, offering superior quality assurance and control parameters, as well as being supported by rigorous traceability and sustainability initiatives and clinical validation.
Terminalia arjuna, a tall growing tree commonly found in marshy areas or near wetlands, has been used traditionally for many years to support cardiovascular health and for its antibacterial, antioxidant, and balancing properties. ReJuna® is exclusively offered by Verdure Sciences®, and delivers tangible health benefits through polyphenols for cardiovascular support and cardiac wellbeing.