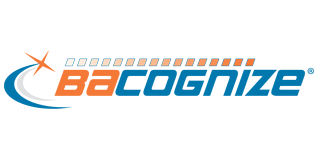 Proprietary Bacognize® Extract is a natural standardized formula derived from Bacopa monnieri known to promote cognitive function. Backed by thousands of years of traditional use, Bacopa monnieri, has been used in Ayurveda for a multitude of purposes, such as its Nootropic effects promoting cognitive health. Clinical research indicates that Bacognize® may offer a broad array of benefits for cognitive health linked to three major neuroprotective mechanisms; including neurotransmitter receptor (serotonin) binding activity and antioxidant capacity. Bacopa is commonly used as an adaptogen supporting cognitive health, memory, focus, attention, mood, emotional health, and stress.
Standardized to the natural fingerprint of serotonin-active bacopa glycosides (SABG), Bacognize Extract is shown to be active at the 5HT (serotonin) receptors that are key to optimal cognitive function. Bacognize® is made in our cGMP certified, botanicals-only facility.
Dietary supplements like Bacognize® are not intended to diagnose, treat, cure, or prevent any disease. Please keep in mind that statements may not be applicable in all countries. Claims made on this site are specific to Bacognize®, and make no reference to finished products. Consumers are recommended to check with local legal counsel and/or healthcare professional(s) before making any purchases of products and/or services from our finished product partners.
CLINICALLY SUPPORTED DOSAGE
Pending Indications: 300 – 600mg / day
KEY ATTRIBUTES
Clinically Researched to Support Cognitive Health
Activity at Serotonin (5HT-1a) Receptor
Natural & Stimulant Free
REGULATORY / SAFETY
Excellent Safety Profile & Traditional Use
Herbs of Commerce Volume 2
Non-GMO Compliant; Meets or Exceeds USP / ICH / Prop-65 Standards
Natural-Spectrum Fingerprint: Optimized According to Serotonin Pharmacology
HPLC Standardized for Bioactive Markers
Multiple Clinical Trials
RESEARCH BEHIND BACOGNIZE®
Representing the natural spectrum of serotonin-active bacopa glycosides used in traditional medicine for thousands of years, Bacognize® is supported by a strong safety profile and multiple randomized, placebo controlled clinical trials supporting a recommend daily dose of 300-600mg/day. Multiple published trials have shown statistically and clinically significant effects of Bacognize® for cognitive health. One, a randomized, placebo controlled cross over human clinical trial, was conducted with Bacognize® Extract in medical students. Significant improvements in several parameters of cognitive function were seen, including memory, focus, and attention.
We value responsible and ethically sourced products. We aim to supply our customers with innovative ingredients that adhere to an intricate quality process.