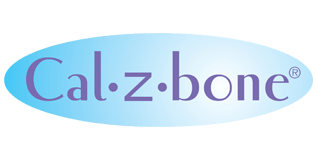 Cissus quadrangularis, a cousin of the grape, has been traditionally used for many years to support bone healing; Ayurvedic physicians called it "Hajod" or "Bone Builder". Calzbone® Extract, a proprietary standardized Cissus quadrangularis formula, was developed to support biomineralization and bone health. As we age, healthy bones are a critical part to help us maintain a healthy, independent lifestyle. Not only do our bones provide structure and strength, but they are the body's key storage site for essential minerals such as calcium.
Calzbone® is a clinically researched botanical extract known to support bone health and bone mineral density, and contains a proprietary natural spectrum of key plant based forms of phytohormones, phytosterols, calcium, and Vitamin D, all of which are compounds that support the building of healthy bones.
Calzbone® is made in our cGMP certified, botanicals-only facility. Dietary supplements like Calzbone® are not intended to diagnose, treat, cure, or prevent any disease. Please keep in mind that statements may not be applicable in all countries. Claims made on this site are specific to Calzbone®, and make no reference to finished products. Consumers are recommended to check with local legal counsel and/or healthcare professional(s) before making any purchases of products and/or services from our finished product partners.
CLINICALLY SUPPORTED DOSAGE
Pending Indications: 250 – 750mg / day
KEY ATTRIBUTES
Clinically Researched for Bone & Joint Care
Cissus quadrangluaris Extract
REGULATORY / SAFETY
Safety Profile & Traditional Use
Self-GRAS; Herbs of Commerce Volume 2
Non-GMO Compliant; Meets or Exceeds USP / ICH / Prop-65 Standards
RESEARCH BEHIND CALZBONE®
EFFICACY OF CISSUS QUADRANGULARIS (CALZBONE®)
This study was done to evaluate efficacy of Calzbone® Extract in perimenopausal low bone mineral density women, and to evaluate safety and tolerability of Calzbone®. The study gave 250 mg of Calzbone®, three times daily, to forty perimenopausal women for six months. The bone mineral density was increased by 17% and the T and Z scores were significantly increased after six months. (Unpublished)
EFFICACY OF HERBAL COMBINATION CONTAINING CISSUS QUADRANGULARIS
A clinical trial, using sixty patients with simple as well as closed fractures of long bones were treated topically with Cissus quadrangularis. The average healing time for these patients, which is known to be normally 16-20 weeks, was reduced to 12-14 weeks in the treated group.
Thawani V et al. Effects of Herbal Combination Containing Cissus Quadrangularis in Fracture Healing. Antiseptic. 2002 Sept. Vol 99(No 9).
We value responsible and ethically sourced products. We aim to supply our customers with innovative ingredients that adhere to an intricate quality process.