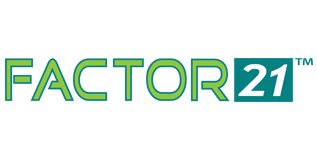 Factor 21™ is a proprietary, natural extract standardized to bioactive momordicosides targeting energy metabolism. This botanical formula containing a natural spectrum of Momordica charantia, more commonly known as bitter melon, bitter gourd, and bitter squash, is a natural regulator of the hormone growth factor called Fibroblast Growth Factor 21 (FGF21).
Standardized by HPLC for a controlled concentration of bioactive markers called momordicosides, Factor 21™ is derived from the bitter melon plant, which is commonly used in Asian foods and Ayurveda. The bioactives, momordicosides, have been the subject of several clinical trials associated with metabolic health.
Factor 21™ Extract is made in our cGMP certified, botanicals-only facility. Dietary supplements like Factor 21™ are not intended to diagnose, treat, cure, or prevent any disease. Please keep in mind that statements may not be applicable in all countries. Claims made on this site are specific to Factor 21™, and make no reference to finished products. Consumers are recommended to check with local legal counsel and/or healthcare professional(s) before making any purchases of products and/or services from our finished product partners.
CLINICALLY SUPPORTED DOSAGE
Pending Indications: 100 – 500mg / day
KEY ATTRIBUTES
Impacts Metabolic Regulator at FGF21
Natural; Full Spectrum Extract
REGULATORY / SAFETY
Excellent Safety Profile & Traditional Use
Herbs of Commerce Volume 2
Non-GMO Compliant; Meets or Exceeds USP / ICH / Prop-65 Standards
RESEARCH BEHIND FACTOR 21™
Research on Factor 21™ resulted in changes in a number of major clinical endpoints associated with energy, metabolism, and weight management, including liver and plasma FGF21, body weight, blood sugar, and insulin sensitivity¹. In this study, Factor 21™ also significantly increased hepatic AMPK and SIRT1 content, key markers thought to prolong aging and assist in cellular metabolism.
Increased levels of FGF21 have been identified as an independent risk factor for metabolic syndrome. This clinical examination reviewed the relevant roles of FGF21 in metabolism.
We value responsible and ethically sourced products. We aim to supply our customers with innovative ingredients that adhere to an intricate quality process.