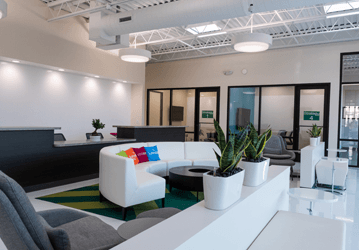 VERDURE OVERVIEW
Verdure Sciences® is a supplier of plant-based ingredients with an emphasis on intrinsic synergies and clinically backed tangible health applications.
Many botanical extracts are known for their long history as a traditional remedy in their country of origin. As globalization, agricultural practices, and environmental factors continue to change, consumers prefer to buy products that have proven safety, efficacy, and clinical substantiation. Verdure was founded on the demand to answer these needs. By investing in the research of various botanicals and maintaining rigorous quality control expectations for growing, harvesting, and manufacturing, this market need has translated into Verdure's strength and differentiation.
Through the integration of agricultural, production, and research platforms; Verdure brings modern innovation to an arena rich in historical tradition. Our emphasis is on developing ingredient solutions founded in rigorous scientific validation and traceable initiatives through collaborative efforts and an extensive research profile.
Our commitment to quality control and our global procurement network allows us to offer new and traditional ingredients with traceability and scientific validity.
Verdure Sciences' pharmaceutical inspired research model utilizes up-to-the-minute technology for in vitro and in vivo screening, characterization, and clinical studies to ensure our customers the best possible solution.
Dedication to our customer needs is second to none. We proudly serve and supply customers all over the globe with botanical ingredients; offering product support through innovative marketing and educational efforts.
OUR FOUNDER
Ajay Patel started Verdure Sciences® in 1997 as a division of Geni Herbs. The company began when Patel recognized that traditional Indian medicine was growing in popularity in the United States. His Chemical Engineering degree from Purdue University (West Lafayette, IN, USA) gave Patel the executive understanding of control processes. This, coupled with his vision for unparalleled customer service and vision for premium ingredients, backed by innovative research and development, offered continuous growth. He recognized the demand for clinical research as well as a need for ingredient confidence, leading to continued success for Verdure Sciences®.
Patel was recognized by the Indianapolis Business Journal (IBJ).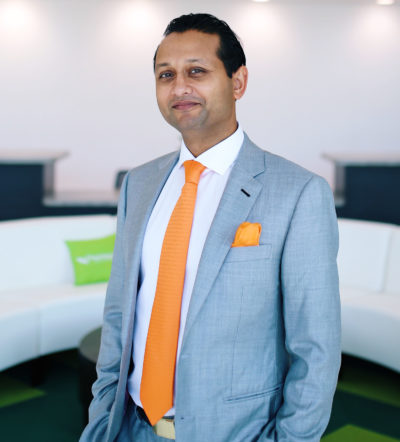 A FOUNDATION FOR PREMIUM PRODUCTS
Verdure Sciences® has a deep appreciation for nature's ingredients and we believe in the intrinsic synergy of plants that have been used as medicine for thousands of years. Therefore, our research focus is on investigating and developing what we call 'natural spectrum' extracts, which reflect a plant's natural phytochemical profile. We also believe in the rigorous application of scientific validation to our herbs and botanicals. An extensive research network of universities, medical centers, and laboratories allows us to develop safe and efficacious ingredients.
Our research approach begins with screening for safety, biological activity, and chemical characterization. Second, an evaluation is performed to determine the environmental impact of sourcing the botanical raw material, optimal solvent selection, and product batch consistency. Once a promising lead has passed this stage, a battery of studies often including clinical (human) research, safety studies, and development for various dose delivery applications may be performed.
Strong product development relies on constant innovation and improvement, along with validated, replicable testing methods, references and standards to ensure maximum activity and consistency.