Sustainability & Traceability Examined [INTERVIEW WITH AN EXPERT]
Sustainability & Traceability Examined [INTERVIEW WITH AN EXPERT]
Sustainable, traceable, and transparent initiatives are continuing to gain more attention. Verdure Sciences® aims to ensure botanical integrity backed by sustainability and a transparent paper trail to support the efforts in place.
Under Verdugration®, Verdure Sciences' internal program encompassing our sustainability initiatives for the planet, plants, and processes, as well as Verdure Cares® (a sub-set of Verdugration®) which focuses on sustainable relationships with people, our social impact, and global stewardship, we have been able to implement and focus on clean label solutions for botanical integrity and secure supply chains.
Recently, we virtually interviewed Dr. Shweta Singh, BSc, MSc, PhD to capture a better understanding of what sustainability is, how it applies to regenerative agricultural practices, and what this means in India as well as for Verdure Sciences®.
Sustainability and traceability are gaining a lot of mainstream attention. Can you help shed light into what these practices look like for botanical ingredients?
Sustainability, the judicious use of natural resources by preserving the resources for future generations, plays a key role in business and beyond. Since botanicals are sourced from nature, significant importance has to be set on the sustainability approach towards maintaining rich biodiversity. It is a crucial part of any business; however, when it comes to a business based on natural products [this importance is amplified] multi-fold and still more stringent. In the botanical ingredients industry, a transparent value chain acts as the pathfinder to thoroughly understanding the journey of raw material[s] from the field to the [finished product].
To promote sustainability and traceability in the herbal sector, we can practice the following:
Local sourcing of raw material[s] help[s] us to [mitigate] carbon footprint [output, and] also help[s] towards better reach and traceability of raw material[s]
To abide by the Access and Benefit Sharing and the Nagoya Protocol, which ensures the fair and equitable sharing of any benefits that arise from the utilization of biological resources
To go by global traceability policy & fair and wild certifications which detail where and how the biological resources are cultivated or collected, how the benefit is shared, and further the quality and quantity of the same
The sustainability of botanicals also should be ensured by making the most efficient use of them as well as preserving them for the future.
Working directly with farmers and avoiding numerous intermediaries to ensure quality, cost, and supply over time (Laird and Pierce, 2002a) has been proven effective in sustainability [initiatives]. Also, this helps provide more significant and wide-ranging benefits to local producers. These benefits primarily take the form of sourcing-related capacity-building or premium payments for materials, but examples cited also included health reforestation efforts (Laird and Pierce, 2003).
Preference for cultivated over wild-harvested material, as this will not only take care of extinction and scarcity of raw material[s] but also it provides the following benefits: a) an authentic supply and volume, at a granted price, b) quality control can be better accessed (species identification, taxonomic authentication, unadulterated material, use of pesticides, fertilizers, post-harvest handling, and practices, etc.), c) the active compound content and chemical markers can be standardized, and d) raw material can be certified based on its standard (Laird and Pierce, 2003).
Care for nature and society and ethical sourcing of raw materials are the key factors for the sustainability and traceability of botanicals.
What are some of the biggest challenges to sustainable botanicals?
Various factors challenge the botanicals industry as obstacles to establishing sustainable and ethical development. They include insufficient information from consumers, lack of industry awareness of environmental, ethical, and social responsibilities regulations, a tradition of raw materials sourced as commodities, and industry preference for large-scale cultivated material, which leads to the marginalization of other native species (Lombard, 2002).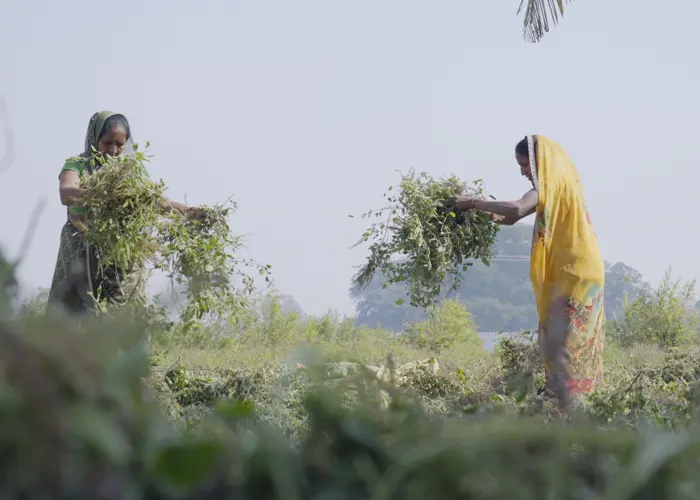 What are the challenges unique to India in regards to sustainable initiatives?
India has had a history of slow growth, too much bureaucracy, and mismanagement. The Swedish Nobel laureate in Economics, Gunnar Myrdal, once wrote that India has a "soft state" that needs to become effective before any economic reforms can be implemented. Prime Minister Narendra Modi and his government have now started to reform the state structures to make them more efficient. In this purview following are some challenges to sustainable growth.
Defining Basic Indicators: One of the major challenges for India is to devise suitable indicators to effectively assess the progress of sustainable initiatives in India. The defined parameters for sustainability, conservation, and ethical issues need[s] to be revised, particularly for the Indian scenario, to effectively implement sustainable initiatives.
Financing Sustainable Development Goals: Despite India's efforts toward sustainable development there is a huge funding shortfall and mismanagement that hinders the progress of attaining sustainable development goals.
Monitoring & Ownership of Implementation Process: Although NITI Aayog is expected to play an important role in taking ownership of the implementation process, the members of the Aayog have expressed their concerns time and again about the limited manpower they have to handle such a Herculean task.
Measuring Progress: The government of India has admitted the non-availability of data, especially from the sub-national areas. Incomplete coverage of administrative data is yet another factor that has hampered the measurement of progress for even the Millennial Development Goals (MDGs) that were the precursor to SDGs. The huge gap opening up in India between the extent of natural resources that the country uses and the amount that it possesses is alarming. "India is depleting its ecological assets in support of its current economic boom and the growth of its population," says Jamshyd N Godrej, erstwhile Chairman of the CII Sohrabji Godrej Green Business Centre. "This suggests that business and government intervention are needed to reverse this risky trend and ensure a sustainable future in which India remains economically competitive and its people may live satisfying lives." (https://indiatogether.org/challenges-to-sustainable-development-government)
Also, the interests and livelihood of the poor and tribal people, which depend largely on access to common resources such as forests, water bodies, and grazing lands, are miserably neglected. The commons, on which these sections depend often for their very survival, cannot be allowed to fall prey to pollution and the pursuit of unregulated private profit. The report of (Prahlad Shekhawat, 22 May 2015) also suggests India could propose that that sustainability and human development need not be contradictory to each other but can complement each other in measurable terms.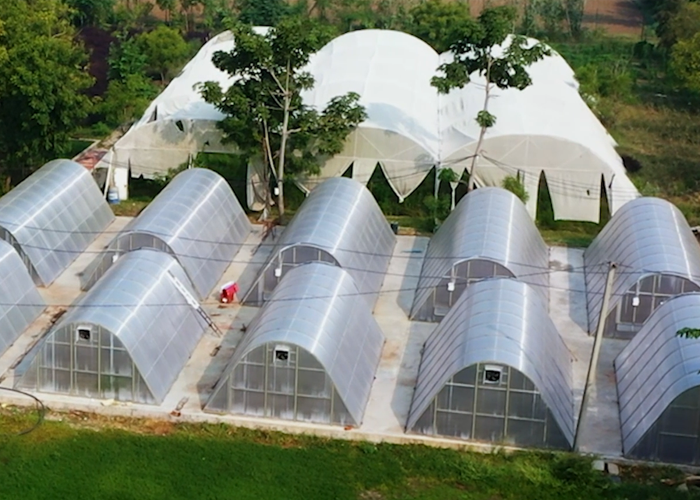 What is regenerative agriculture and how does this work in places such as India?
The word 'regenerative' means 'the ability to bring into existence again;' therefore, if a system is regenerative, it has the innate capability to bring itself into existence once more. Robert Rodale (1983) defined regenerative agriculture as'one that systems enhance the level of productivity, increase soil quality and biodiversity in farmland, nourishes the soil and produce which leads to profitability as well as biological stability. These farming systems include (1) rebuilding soil communities following a tillage event, (2) eliminating spatio-temporal events of bare soil, (3) fostering plant diversity, and (4) integrating livestock, macro, and microflora along with cropping operations on the land (LaCanne, 2018).
[Regenerative agricultural practices have] minimal to no negative impact on the environment beyond the farm or field boundaries. Its products are free from biocides; [which]in turn helps large numbers of people during a transition to minimal reliance on non-renewable resources. One of the major principles of regenerative agriculture