Sustainability In Practice: Verdugration®
Sustainability In Practice: Verdugration®
This year the big takeaway and message: supply chain mitigation. In addition to supply chain scrutiny, sustainability, traceability, and transparency were all key points of discussion throughout the year. With the onset of the global pandemic almost two years ago now, nearly all industries have faced challenges with value chain and consistent supply chain.
As the industry grapples with the changing landscape, building trust and providing transparent messaging for formulators and finished product manufacturers through sustainable and traceable initiatives continues to find a place in primary messages.
For Verdure's customers, supply chain security, reliable solutions, supported by transparency and traceability; provide an added layer of confidence in the extracts that we supply and make the choice to partner with us an easier one.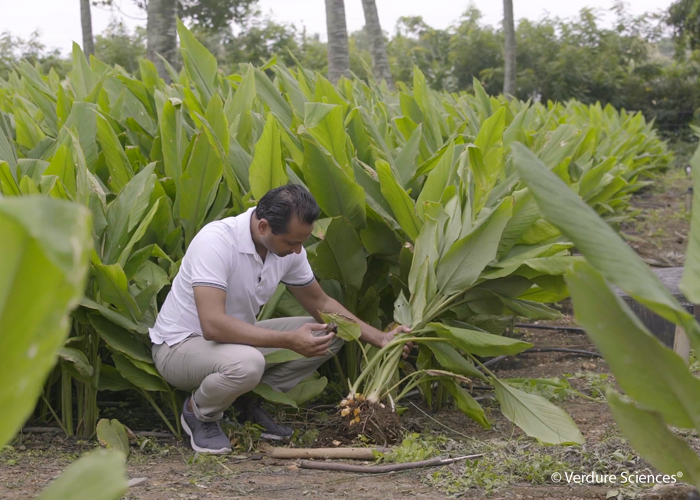 With the high levels of open communication to customers and an incredible team, Verdure has proudly supplied global customers with premium quality ingredients throughout the years, including the last two. Verdure has taken extra effort to help formulators and finished product manufacturers share the transparent messages, sustainable story-telling, and high level of traceability that is the foundation of our corporate mission.
These efforts are a part of the bigger picture to include sustainable approaches in each avenue of business. It is a key pillar for Verdure. While Verdure has always held sustainability and traceability as key pillars of business, we are now sharing these messages in a more meaningful way for our customers. We're sharing these messages through Verdugration and Verdure Cares.
Verdugration is our internal mission for sustainable, socially conscious, and transparent global stewardship with particular focus on the plants, ingredients, environment, and processes. In addition to that, we have Verdure Cares, which is a subset of Verdugration that really focuses on sustainable partnerships, social impact, and the amazing team at Verdure.
Combined, under the Verdugration umbrella, these efforts aim to make our contributions to the planet, people, and practices we employ more meaningful to our customers, but they have always been in practice.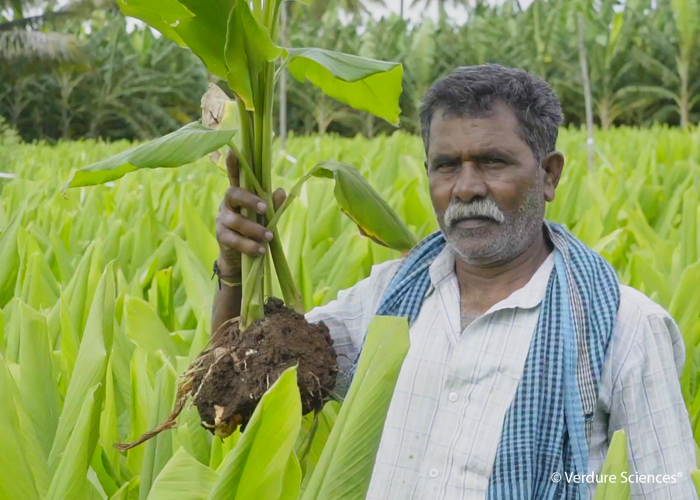 Looking into 2022, FMCG Gurus shares the same sentiments. They recently published insights for the coming year in which they explain that global consumers are seeking out traceable, sustainable ingredients, and even upcycled ingredients. They see these as being "associated with a variety of benefits from a sustainability, ethical, and health perspective."1 The report goes on to say that "story-based marketing is crucial when engaging in such strategies – people want to know the story behind the process. Such strategies can also create brand identity, appealing to self-expressionist consumers who want products that match their attitudes and outlook on life."1
We see that customers and end consumers really want to be more proactive in their health and wellbeing, and with that, they also want to make an impact and help others – to know that they are contributing to the livelihood of those involved in the value chain. In addition to knowing what is going into one's body, consumers want to know that they are making a difference too. This culminates in seeking out clean labels and certified products/ingredients from trustworthy brands with traceable and sustainable storylines.
When asked about the appeal of sustainable & upcycled ingredients, 63% of global consumers reported that these ingredients are better for the environment in general, 62% said these ingredients help address the issue of food waste, 50% indicated the ingredients sound more ethical, and 35% of global consumers said sustainable and upcycled ingredients sound more natural.1
In tandem with traceable, trustworthy brands, consumers are also noting increased concern surrounding the adulteration of botanicals, (read more from the Botanical Adulterants Prevention Program)2-4 it is of paramount concern to maintain a corporate responsibility to supply chain mitigation, brand transparency and traceability, as well as supportive efforts for recognizable and sustainable solutions for the global marketplace.