2019 In Review: A Letter From Our Founder Ajay Patel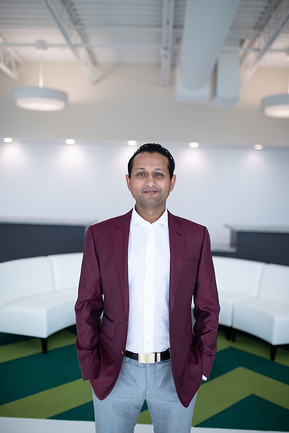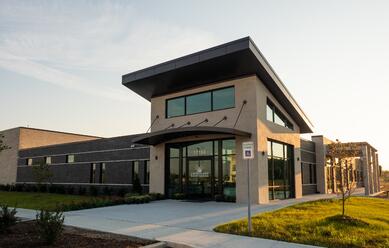 As 2019 has concluded, I wanted to take a moment to thank each and every one of our business partners, customers, advocates, supporters, and cohorts for continued support! Each year we are humbled with the experiences and people that we most closely work with, and 2019 was no exception. We are honored to continue to work with such incredible people each and every year; without each of you, we would not be where we are today.
In reflection and gratitude we humbly realize that 2019 was a year of tremendous growth and new opportunities that permitted us to capitalize on our newly built headquarters, and expand to open an office in Canada as well, thus continuing to forge relationships and partnerships with longevity and high esteem. In addition, we worked towards this objective with added team members, improved communications, and strides to translate better customer service and more timely assistance for our customers, what we call "response time" and we're extremely proud of it.


We are very excited to have officially launched Restoridyn® and solidified personal care solutions through Maplifa®, Pomella®, and WoKVel®. The press and all-around buzz surrounding these offerings has been very exciting. Maplifa is a proprietary and patented red maple leaf extract with applications supporting healthy skin and dermal support, while Restoridyn is a synergistic combination of patented curcumin and pomegranate for an adaptogenic nutritional approach to recovery and immunity resulting in an increase in overall performance and stamina. Both of these exciting new ingredients allow us to expand into new markets and better tailor our efforts to meet your needs in new and innovative ways.
Reflecting on the year, we continue to donate to our local and global communities to help families near and far, such as, the Boys and Girls Club, Quarles & Brady Summer Hunger Food Drive for the Shepherd Community Center, Noblesville's Janus Developmental Services, Indiana India Business Council, CanStruction Noblesville local food drive, Habitat for Humanity Argentina, and Opportunity International to name a few.
Regardless of those highlights within our walls, it is our customers that have made the biggest impact, and for you, we are most grateful. We are very excited for the coming year and hope to experience the joys and successes with each of you!
Cheers to the year ahead!
-Ajay
A small sampling of images below from left to right: [1] Students with the FFA National Convention learning about diversity in ag-bio-science career paths, [2] Congresswoman Susan Brooks with Founder Ajay Patel and VP of Marketing & Innovation Sonya Cropper, [3] Mayor John Ditslear and Noblesville's Economic Development Director Judi Johnson with Founder Ajay Patel, [4] Leisha Jenkins and Kristen Marshall with donations for Construction Noblesville